Nosler Ballistic Tip
Projectile Information
Manufacturer
Nosler
Projectile Name
Ballistic Tip
Potential Use
Hunting
Game Type
Small, Varmint, Medium
Projectile Construction
Jacketed Lead Polymer Tip
Manufacturer's Description
The more you hunt, the more you start to realize how unpredictable and unforgiving nature can be, which is why we engineered the Ballistic Tip Hunting bullet to be very predictable and extremely forgiving. Whether you're after Whitetails, Blacktails, Mulies or Pronghorns, Ballistic Tip bullets deliver the kind of accuracy, consistency and down-range punch required for putting down that buck in any situation. The combination of performance and versatility that Nosler has built into these bullets has resulted in over 25 years of successful hunts for sportsmen across the country – and around the world.

This information is copied directly from the manufacturer and is not our opinion or intended to be used as a suggestion, this information is current as of the date it was published on our website.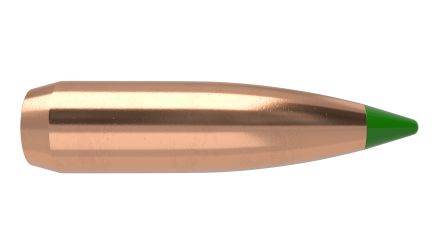 Nosler Ballistic Tip Projectiles have a different color tip for each caliber. The above photo shows the tip color for 30 caliber only.