Adding Items To Your Cart Or Waiting List
Ordering is easy and our website also allows you to build a waiting list for any of our "out of stock" offerings as well.
First, Choose the product you are looking for from our choice of categories.
Next, Choose the product you are looking to buy or add to your waiting list.
Next, You'll choose the options you are looking for such as the brass or projectile you'd like to order.
For in stock stock purchases.
If the item you'd like is out of stock you can add that to your waiting list. As soon as it is available you will receive an email letting you know you can place your order!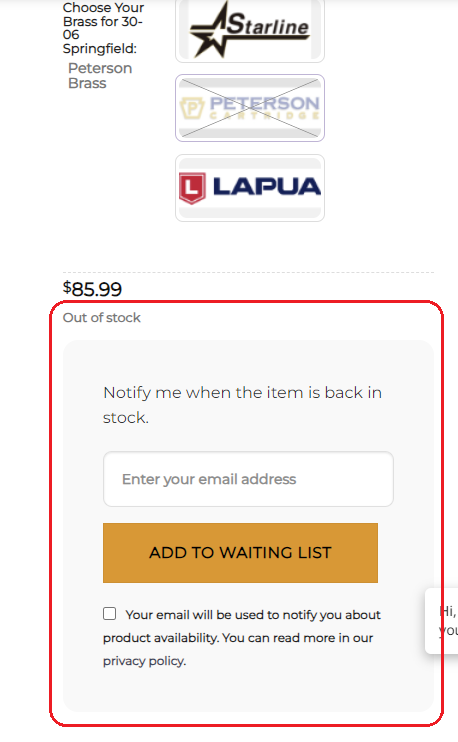 We hope your shopping trip is easy and as always, our products are first come first serve so please keep that in mind when you receive the out of stock email If you have any questions please contact us anytime.