How To Order Remanufacturing
Placing your remanufacturing order if fast and easy. You can order online and see exactly what our service costs and have real time inventory availability!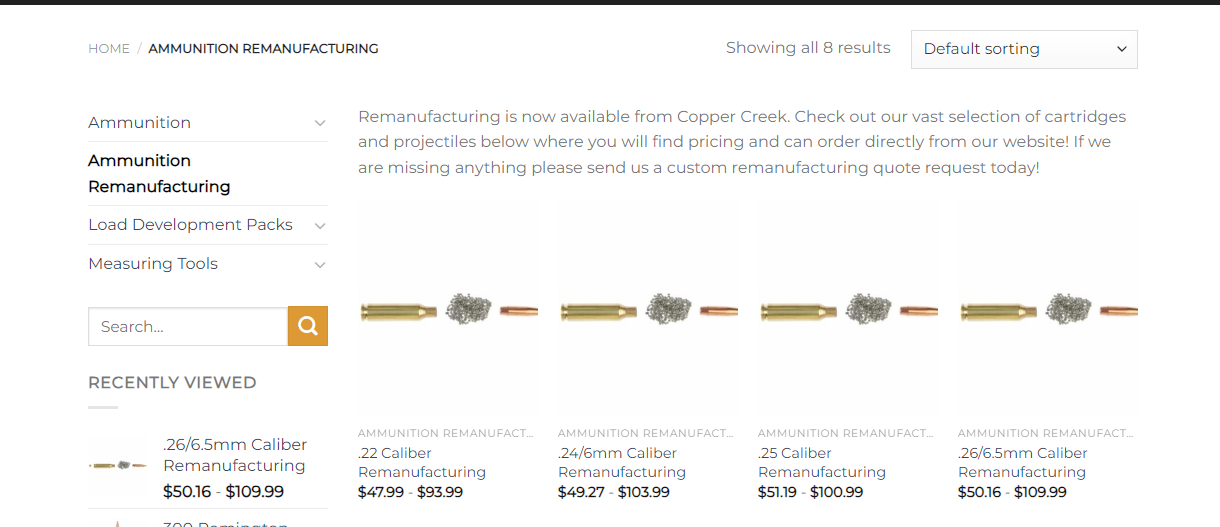 First, choose remanufacturing from the menu options on the top of our page or the handy menu on the left!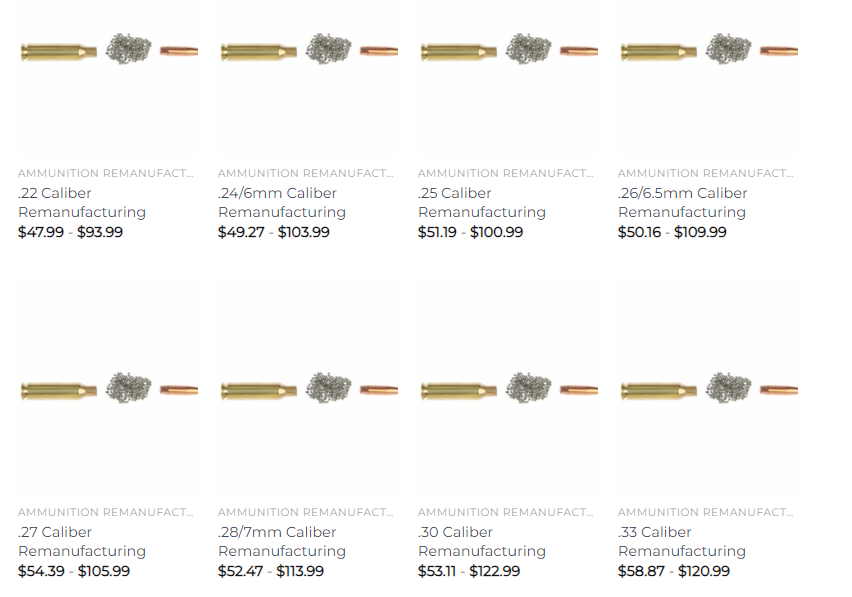 Next, choose the caliber of your rifle.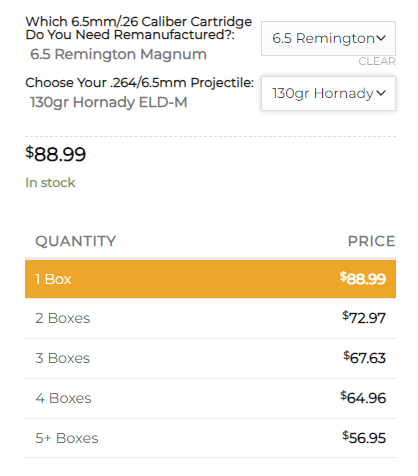 Finally, choose your cartridge and the projectile you are looking for and the pricing and availability displays automatically! Remember orders of 100 rounds or less have a $35 setup fee, so the price for 5+ boxes is the best deal!